real name
Kristal Richardson
occupation
IFBB Professional Figure Competitor, Fitness Model, Exercise and Nutritional Consultant, Busniess Owner
I'm an IFBB Professional Figure Competitor and I know only one way to diet/train...to the extreme. As I take some time away from the stage..my goal is to find a balance with my nutrition, training, and life in general.
Progress & Goals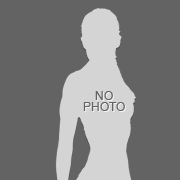 BEFORE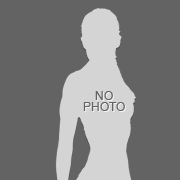 CURRENT
Visitor Comments

stelaooo
hello dear I am miss stella murrey i wish to be good friend , please contact me through this email ID ( murrey34stela@yahoo.com ) i have very important to discuss with you ,and i will send my pics to you . Lots of love . yours friend stella
Oct 16, 2013 10:02am

bigred3042
Hi Kristal I hope You are well & had a wonderful day! Always stunning,beautiful & gorgeous! You have a powerful,perfectly balanced symmetrical physique! You are powerful & strong! This new format never notified me that You added me! This site changes my profile name to hra,lol! You are inspiring,awesome & amazing! Thank You for adding me to your friends list! Keep in touch! Best wishes to You always!:) Red
Jan 10, 2012 7:20pm
Rodilosso
it was a pleasure meeting u at the Olympia
Sep 16, 2011 9:38pm

charith5000
hi, im 26 male, can u suggest me a good whey protein supplement for muscle build?
Sep 15, 2011 12:32am
AllIn2010
You look amazing and so beautiful
Sep 12, 2011 4:02pm
Jelanikellyfit
hey kristal you should add me as a mutual friend on here
Aug 26, 2011 12:56am
stanr
Hi Kristal just wanted to say thank you for the autographs for myself and daughters at the fit expo last weekend it was awesome to meet ya
Jun 13, 2011 7:25pm

guest
You are such an inspiration. I need to contact you and tell you the lastest.
Feb 17, 2011 1:00pm

guest
Glad you had a great time you and Tom deserve it:) See you soon. BTW just in case i havent mentioned it Astravar and NO370 are absolutely amazing!!!! I LOVE IT!!!!!!!!!!!!!!!!!!thanks
Feb 16, 2011 3:13pm

guest
Have lots of fun! You work hard and you deserve it:) Don't forget your wooden elephants maybe it happens in Mexico:) Hehehehe
Feb 10, 2011 5:16pm
mhmjr
I completed my 8th week of INSANITY this week. I have one more week to go until I complete this 60 day workout program INSANITY by Shaun T. I lost 4lbs. this week from 187lbs. to now weigh 183lbs. I feel great. I wish & give you my best. Continue to "DIG DEEPER!"
Jan 30, 2011 9:41pm
mhmjr
I just finished my 7th WEEK of INSANITY by Shaun T. This was a hard week, I hit a wall. How have you been doing? You look great.
Jan 23, 2011 7:45pm
ArmySoldier1old
Wishing you much luck at the O....I am sure you will be kicking a$$! Your looking awesome!
Jul 18, 2010 10:47pm