Make great improvements to my physique! As a 35 year old mother of two I hope to motivate and inspire those around me!
Progress & Goals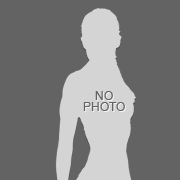 BEFORE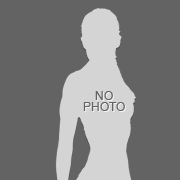 CURRENT
Visitor Comments

andreababy
here is my email ( andreatendaji5@live.com ) my name is Andrea .i will like you to send me an email to my email( andreatendaji5@live.com ) so that i can send you more of my pictures for you to know whom i am .
Nov 3, 2012 11:15am
henriqueaguiar
Hi! Thank you for adding me as a friend too. Greetings from Portugal! :)
Nov 29, 2011 5:08pm

bigred3042
Hi Kristie I hope You & your family had a Happy Thanksgiving! Best wishes to You always & forever!:) Red
Nov 24, 2011 10:50pm

guest
Congratulations Kristi-- I wish you luck and you look great. Tell you Mom Hi.
Nov 6, 2011 2:24pm
vinHB
Awesome profile pic!! You look fierce!!:D
Nov 4, 2011 4:44pm
LAW3
You are quite welcome. Thank you in return for accepting me as a friend. All the best to you in accomplishing all your health and fitness goals. Enjoy the rest of your week.
Nov 3, 2011 5:03pm

guest
Voted!!!
Nov 2, 2011 4:22pm

Ariana35
Thank you girl! Happy to add you! You look amazing!!
Oct 28, 2011 11:54am
mjtfitness
Nice pic. Fantastic legs.
Oct 28, 2011 7:31am

bigred3042
Hi Jadyn I hope You are well & having a wonderful day! You are so gorgeous! You have an incredible,symmetrical physique! You are so inspiring & amazing! You will achieve & surpass your goals! Thank You for adding me to your friends list! Best wishes to You!:) Red
Oct 28, 2011 7:28am
jstmysize
Thank you so much...you look incredible btw...can't wait tot see the pics from your upcoming photo shoot.
Oct 27, 2011 7:31pm
VidaDeVianna
Thanks for the request. You look great!
Oct 27, 2011 4:27pm
spartan1560
hello georgus how about an update
Oct 26, 2011 5:03pm